Services
Procurement and Expediting
Products and Parts Sourcing We maintain an open line of communications with our customers from Inquiry, locating the right products according to customer specifications, prompt delivery, negotiating the best prices, following up and worldwide delivery.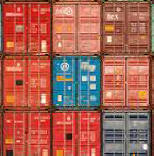 Procurement and Expediting of Parts and Equipment for the Oil Industry, your Purchasing Department and Equipment Sourcing for Domestic and/or Export requirements. Full Turn-Key Procurement and Expediting Services. We offer a wide range of Procurement and Expediting Services to help ensure fast and efficient delivery of parts and equipment anywhere in the world. Perform as you US Purchasing Department locating suppliers, securing quotes, placing orders, expediting, handling transportation and exporting arrangements. Complete Equipment and Parts Sourcing Solutions, Inspections, Identify Components and machinery, Certifications, Negotiate to provide best pricing, Provide timely Quote Prices, Administer Orders, Handle Shipments and Deliver in a timely manner, Full Service Export Packing Services, Warehouse and Container Consolidation and Yard Services, Made to Order Parts and Components as per Customer's Blueprints . When we receive your inquiry: We provide you with quality service, accuracy, the best pricing, lead time and transportation method available to ensure customer satisfaction.
Why Choose Us?
Fast
Prompt response to your questions and product inquiries
Professional
Products are verified, inspected before packing and shipping
Friendly
Dedication to serve the customer on a personal level
---
---
Featured Product: FIBC Bulk Bags & Sacks
Bulk Bags
FIBC Bulk Bags & Sack Products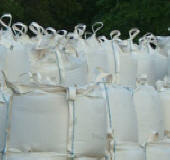 We can assist you with your packaging needs or requirements, with containers and custom made products. Type of Bulk Bags: from 2 to 4 ton. high capacity, Chemical Products and Solvents, UN Certified, Construction debris, sand gravel, stones, Drilling Mud, Valve Bags, Groundable, Static Dissipative Properties, Minerals, Hazardous Waste, Hazardous Chemicals. Landscaping bags: 41 gallon capacity Yard-a-bag used for construction, branch clipings, sand, rocks, soil, mulch, gravel, Yardabags are very practical and easy to carry.
---
About Us

Who We Are

Supply Parts and Equipment in the energy sector since 1992

Founded in 1992 with experience in Information Technology, Manufacturing Systems, Supply Chain Management in the Oil Industry and worked in Houston and abroad for energy related companies such as Cameron, Continental Emsco, LTV Energy products and being in the energy capital of the world, Houston, Texas, founded the company in order to fulfill the requirements from overseas customers to supply parts and equipment in the energy sector.

Products

Products

Products that we procure

Products and Parts we have provided Thru the years we have supplied our customers with many different products.

List of Products and Parts: Accumulators - Hydraulic, Pneumatic Air Compressors Air Lift Rod Transfer Systems Air Packages Annular Blowout Preventer Systems Augers Bearings Belts Blowout Preventers Boat Fendering Systems BOP Systems Brakes & Clutches Break Out & Make Up Buildings - Crew Quarters , Storage, Bulk Bags, Yard-a-Bags, Cable, Cable Reels & Spools Casing, Tubing & Pipe Handling Tools Cementing & Acidizing Equip Centrifugal Industrial Air Compressor Centrifugal Pumps Chemicals Drive Chains, Roller Chokes Heat Exchangers Clutches, Transmissions Coiled Tubing Compounding Transmissions Compressors Construction Equipment Cranes, Marine, Platform Crown and Traveling Blocks Derricks Platforms & Substructures Diesel Engines Disc Brakes Downhole Equipment Drawworks & Rotary Tables Drill Bits Drill Pipe & Collars Drilling Barge Rigs Drilling Land Rigs & Workover Rigs Manufacturers & Suppliers Drilling Mud Pumps, Valves Drive Control System Electric Gear Driven Drawworks Electric Motors & Speed Reducers Electric Top Drive Drilling System Elevator Links Engines & Accessories Environmental & Containment Systems Fishing Tools Flex Joints Fluid Ends Gear Speed Reducers Generators & Light Plants Hook-Block Assemblies Hooks & Traveling Blocks Hoses, Fittings, Couplings Hydraulic Equipment Hydraulic Top Drive System Inline Gear Speed Reducer Instrumentation, Controls, Automation, Panels Kellys Land Rigs & Workover Rigs Lifeboats, Life Rafts Loading Arms Manifolds Marine Engines Maritime Equipment, Safety Masts & Substructures Motors & Gear Boxes Mud Pump Accessories Mud Pumps, Reciprocating Mud Valves Outriggers, Rod Hangers Packers Pipe Plugs, Grippers Pipe Racks Flares Flow Meters Pipes and Accessories Power Swivels Production Equipment Protective Coatings Pump Jacks Pumps - Centrifugal, Duplex, Plunger, Rotary, Triplex, Vaccum Pup Joints Reciprocating Air Compressor Refinery Equipment and Parts Right Angle Speed Reducer Rollers & Roller Chains Rotary Screw Air Compressor Rotary Tables/Drives Rubber Products Safety Equipment Seals & Gaskets Separators Sheaves Shop Equipment Splash Lubricated Industrial Air Compressor Stabilizers Steam Barge Sysems Subsea & Maritime Equipment Sucker Rods & Couplings Surface Production Equipment Swab Rigs Swivels & Unions Synchronous Electric Motor Tanks - Acid, Frac, Fuel, Water, Mud, Storage Testing Equipment, Sample, Laboratory Tongs - Dies Torque Converters & Transmissions Trailer Rigs Traveling Blocks Triplex Mud Pump Valve Sealants & Equipment, Lubricants Valves & Fittings Valves, Gate, Ball, Check, Plug, Safety Water Systems/Water Treatment Water Well Equipment Wellhead Welding Systems Well Service Rigs & Equipment Winches, Winchmobile Wireline Equipment & Supplies Workboat Supply Workover & Well Servicing Rigs Yardabags

News & Events

News & Events

---

Upcoming Event: Offshore Technology Conference

Upcoming Events

Offshore Technology Conference

---
Contact Us
Phone:
713-935-0400 (Office)
713-409-7272 (Mobile)
Hours:
8:00 am - 5:00 pm CST-CDT
Monday - Friday
---
---